WHITE AS OUR SHORES, FRESH AS OUR STYLE.
If a day in Jamaica had a taste, it would be a medium-bodied rum with fresh, slightly sweet aroma, flavours of subtle coconut and hints of pineapple and banana.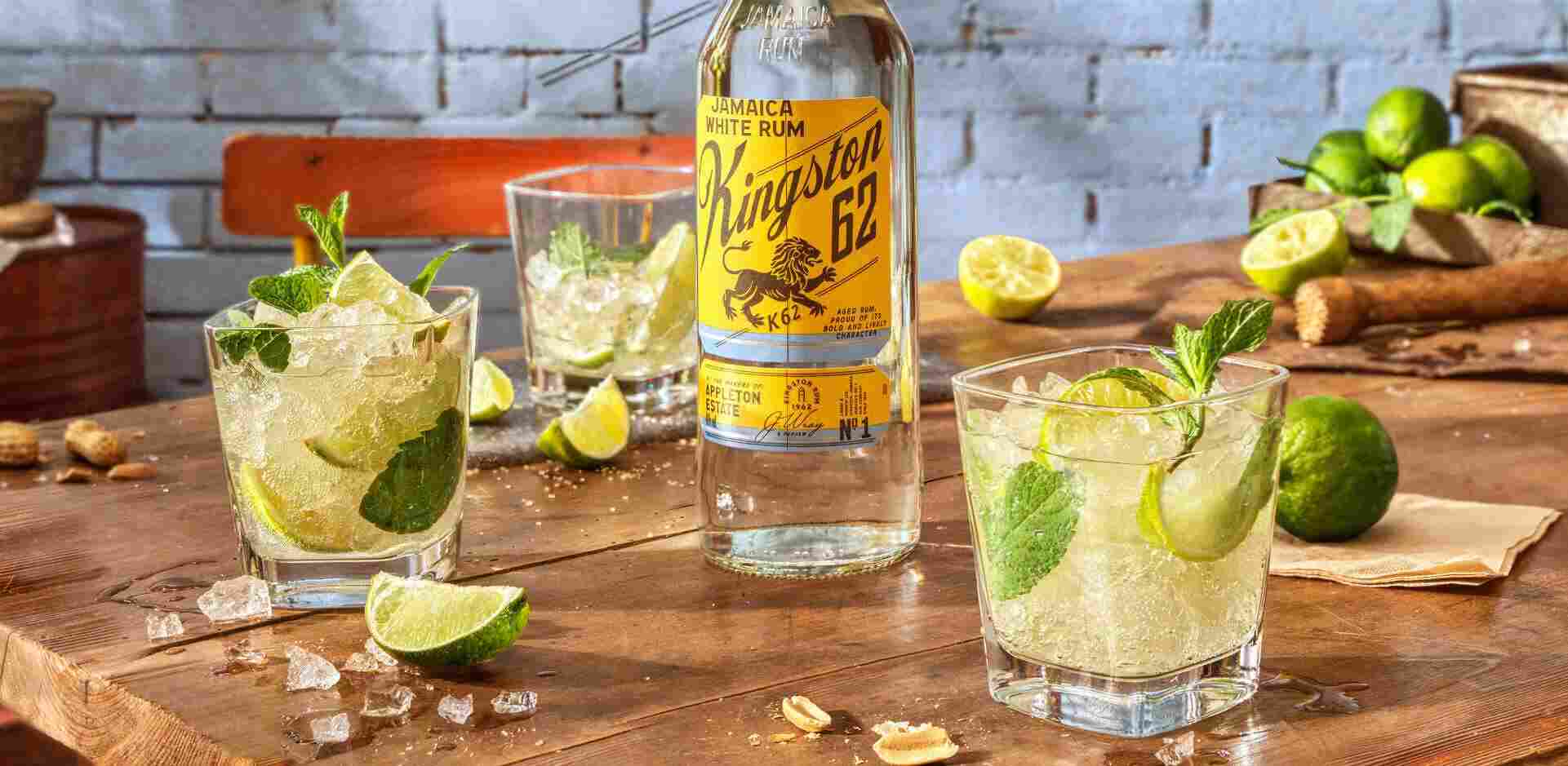 OUR COCKTAILS WITH
KINGSTON 62 WHITE RUM
LEARN HOW UNIQUE FLAVOURS, INGREDIENTS AND AROMAS COMBINE TOGETHER TO CREATE SPECIAL COCKTAILS THAT CELEBRATE THE LAND OF JAMAICA.